Destination SAP S/4HANA?

Pack the Best and Archive the Rest!
Destination SAP S/4HANA?

Pack the Best and Archive the Rest!
Prepping for the journey to SAP S/4HANA is no easy task, particularly when legacy systems are involved. Simply packing up your data and hitting the road is not an option that's going to end well. But how do you ensure you only take what you need from a maze of multi-vendor systems? How do you make sure it's fit for the journey – and all gets safely from A to B? And what about compliance and legal security – and the legacy data you leave behind?
If these are the roadblocks delaying your journey, then this webinar is for you. Joining the conversation will be Christophe Coulan, Head of Sales & Marketing at a consulting firm, neo technologies. From Data Migration International, we have Tobias Eberle, Chief Revenue Officer and seasoned technology expert. Both Christophe and Tobias have earned their stripes in numerous SAP S/4HANA transformations. Their combined expertise and hands-on experience will bring valuable insights to the table. They'll also be sharing a one-stop solution that will simplify and accelerate your journey.
Leading the discussion will be Rossana Dessi, Account Manager  at neo technologies. Her extensive project experience and strong customer focus will keep the conversation on track.
Don't miss this chance to chart a faster route to SAP S/4HANA. Register now to secure your spot. To join the conversation, please send your questions in advance to:
marketing@dm-international.com.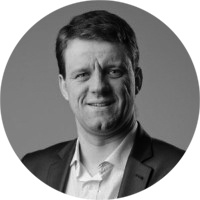 Christophe Coulan
Head of Sales & Marketing, neo technologies
Christophe Coulan has been working in ERP solutions consulting since 20 years – in logistics, accounting and HR, for SMES and multiple multinational companies. As of today, he is the Sales Manager of neo technologies. Thanks to his vast experience in the consulting field, he helps all customers to get the maximum satisfaction from the implementation of SAP projects.
Rossana Dessi
Account Manager, neo technologies
Rossana has been an Account Manager at neo technologies for 3 years. Having started her professional career directly at SAP, she has been accompanying a lot of ERP customers, in their solution selection and during their conversion to S / 4HANA.
Tobias Eberle
Chief Revenue Officer, Data Migration International Group
Tobias Eberle has over 25 years' experience in data management, data archiving and application retirement. As CRO of Data Migration Solutions AG, he is responsible for providing high-quality products and services to customers, helping them to achieve the best data quality and minimized data volume at the lowest possible operational costs.