Get the Benefits of Our Experience!
Application Retirement
Shutting Down Legacy Systems with JiVS
Often, previously-used systems are kept in operation simply to allow access to historical data. This involves licence costs, often resulting in operation costs of basically obsolete hardware, not to mention associated service costs. And all this effort just to be able to access data in case the need ever arise, and most of the time those systems accessed. JiVS can help you eliminate these costs. JiVS History imports the data from any source system and archives them, including their logical structure, in a neutral format. You can access them from here whenever you wish and turn off your legacy system.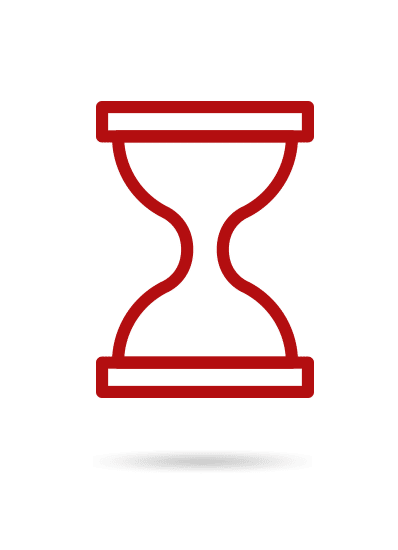 Change and Upgrade
Migration with JiVS
With JiVS you can manage release updates from systems by any manufacturer. JiVS Migration helps you extract data from your legacy system. With JiVS you can then tidy up your data and with JiVS History you can archive your historical data to be audit-compliant, and then you can shut-down your legacy system. You only import the data that you will be needing in the future into your new system. You can set up your new system from scratch using a "greenfield approach." Another typical application example for JiVS is, for example, an SAP release update. Often, legacy systems are still operated simply to provide access to historical data. JiVS, release updates are no problem, because existing data is historized, regardless of the system involved. With JiVS Migration, the data is cleaned up and exported to the new system. The legacy system can then be shut down, nd the data is still fully accessible. Only the data that is really needed for your business is exported to the new system.
System Merging
Migration with JiVS
JiVS helps you save considerable costs and time by integrating data stocks from several source systems into one single target system and at the same time cleaning up the data. All kinds of source and target systems are supported.
Harmonization and Consolidation
Migration with JiVS
JiVS helps you save considerable costs and time by integrating data stocks from several source systems into one single target system and at the same time cleaning up the data. All kinds of source and target systems are supported. JiVS Data Provider generates joint reports from various source systems, JiVS Migration migrates selected data from legacy systems into the new target system, JiVS History archives 100% of your legacy data from all participating systems, including their logical structure, so that they are audit-compliant. JiVS enables you to carry out your entire data management comfortably and at an affordable price.
Carve Out
Merger & Acquisition with JiVS
Often the activities of business divisions involve the sale or closing of business segments. In such an event relevant business data from ERP or other systems must be separated and transferred to a new target system. JiVS helps you extract data from your source system and to migrate the data to the target system. JiVS History imports the relevant data from such source systems and archives them, including their logical structure, in a neutral format. You can access them from there whenever you wish, and you don't need the source application to be able to access the data from a carve-out situation.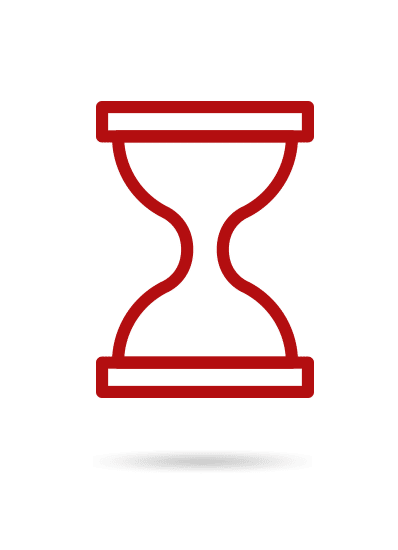 Data Archiving
Preservation of Data with JiVS
Data Archiving is the procedure of copying or moving data out of an application and into a specialized long-term archive system. Data Archiving is helpful for companies that accumulate new information but still need to retain older information for a long-term period. It is a clear trend that corporates' policies, legal institutions, governments' laws and regulations are in favour of longer retention, more information, and faster retrieval. Once data is stored in JiVS, information remains available and accessible. The data is preserved to ensure complete, reliable integrity for the entire life cycle of the information. For example, moving data out of production systems optimizes the resources needed there, whilst the specialized JiVS archiving system stores information more cost-effectively and provides data for retrieval when needed.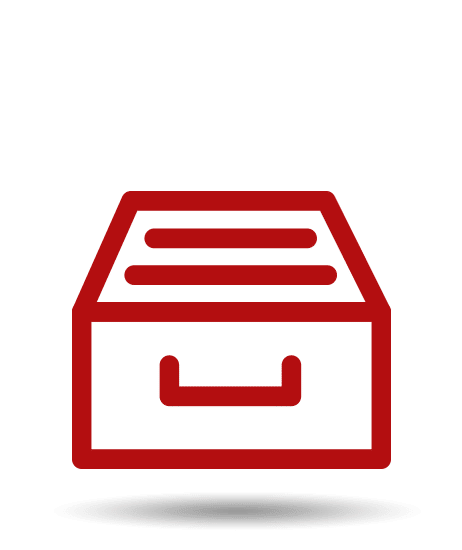 Data Provisioning
Collect & Distribute Data with JiVS
Data Provisioning is the process where you collect and distribute data from source systems to target systems across one or multiple system landscape. This scenario comes more and more into effect when data must be exchanged between systems which are running in different environments. For example, data from a SAP system must be provisioned on a regular base to a CRM system running in the Cloud. JiVS can be used as a handler of SAP data allowing automated export from SAP and provision of the data in the target format for importing to the target application. The entire process from exporting from the load to the target application is fully automated and runs under control of JiVS.
Smart Document Archiving
Manage Unstructured Content with JiVS
Smart Document Archiving assists companies in capturing and storing electronic documents in a compliant way. With JiVS technology, it can be ensured that documents can be found quickly and easily when needed. It also can be ensured that the archived documents cannot be modified again. With JiVS Document Archiving capabilities, you can build a common data model for your unstructured data, and store your company knowledge in a central document repository. JiVS provides powerful search functionalities such as attribute and full-text, allowing the user to find the right document very efficiently. The search results can be displayed according to the defined structure of the data model. To support the long-term archiving approach specialized document formats such as PDF/A are used to store the documents. Due to full-text indexing, individual words can also be searched for within these PDFs. JiVS Document Archiving offers more wide ranging security and protection for data against water, fire or unauthorized access than a traditional paper or file system based archive.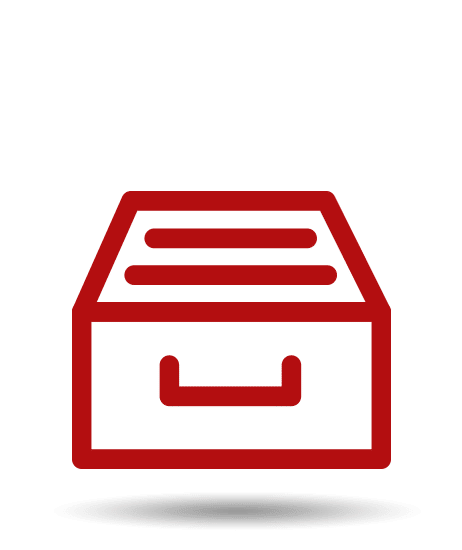 Reporting
Individual Data Access to JiVS
With JiVS, you can consolidate similarly structured data from any system in a Common Data Structure (CDS) and provide this for further use. The CDS created in this way is available immediately for evaluations and can be used by the JiVS report tools or any other reporting or BI component.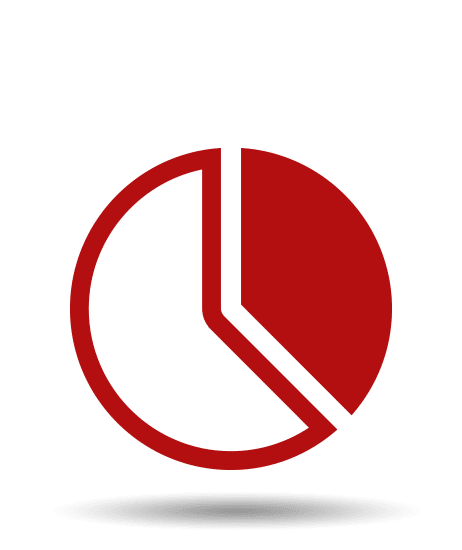 Encryption
Secure Data with JiVS
Who hasn't heard of companies suffering data theft? To manage data security is a major issue for companies. This also has the effect, that data migration projects don't use near- or offshore possibilities, even if a significant cost reduction could be realized. With JiVS you are secure! JiVS Data Provider offers integrated encryption/obfuscating of any data. This enables for example the enhancing of data safety within JiVS History Data or enables JiVS Migration projects to run the migration part near- or offshore as well as ERP system implementation.
Retention & Storage Management
Control of Data with JiVS
It is becoming more and more important for companies to know and actively manage their data. Often data is not deleted because of a lack of overview, even if legal and business requirements would allow it. When companies are subsequently confronted with litigation, all available data is relevant. With all its consequences. Growing data volume and therefore higher requirements of storage and backup may please the appropriate provider but not your budget. Through active management of data with JiVS the volume and content is kept predictable! JiVS Data Provider offers integrated retention and storage management of any data. A typical data lifecycle consists of a productive ERP System which is then migrated to a new system, filled with operational data e.g. with JiVS Migration. No longer active data can be historized to JiVS History, and then controlled through the retention management. This allows controlled, selective destruction of data, independent of its origin. This also reduces data volume and keeps companies compliant at all times and able to provide information if they have to.
Join us as host open, free informational webinars – all live and on-demand – featuring best practice solutions, business and industry experts, customers stories and partners. Upcoming Webinars:
Migration to SAP S/4HANA®
Lotus Notes Decommissioning
Get More Insights
Drop us a line at anytime, and one of our employees will respond to you as soon as possible!