THE
TRANS
FORMERS
Simplification Strategies for the
Digital Enterprise
We are offering you a unique possibility to take a look at the first pages of the Transformers book for free.
The Transformers takes the reader on a journey through the digital world in times when economic conditions force companies to manage their bottom-line rigorously. Despite these conditions, digitization is in full swing. Simplified digital strategies can create competitive advantages for companies' futures, shielding them from potential threats. Published right in time, the book The Transformers shows how companies can immediately save cost with data transformation at the push of a button, and, at the same time, accelerate their digitization journeys. It will empower them to drive end-to-end information management of the digital core successfully.
The book aims at business leaders and the entire C-suite management. Additionally, all responsible decision-makers who lead digital transformation projects or are in the middle of its preparations will benefit from its content. While Graesser explains the value of a data management platform in general terms, transformational leaders, especially within the SAP world, will pull great benefit from the many examples of digital business transformation provided.
 "The simplification of companies' data architectures will unleash innovative power never seen before, allowing compelling predictive analytics capabilities and data transformation of digitized enterprises." 
Gerhard Oswald
Member of the Supervisory Board, SAP SE, Germany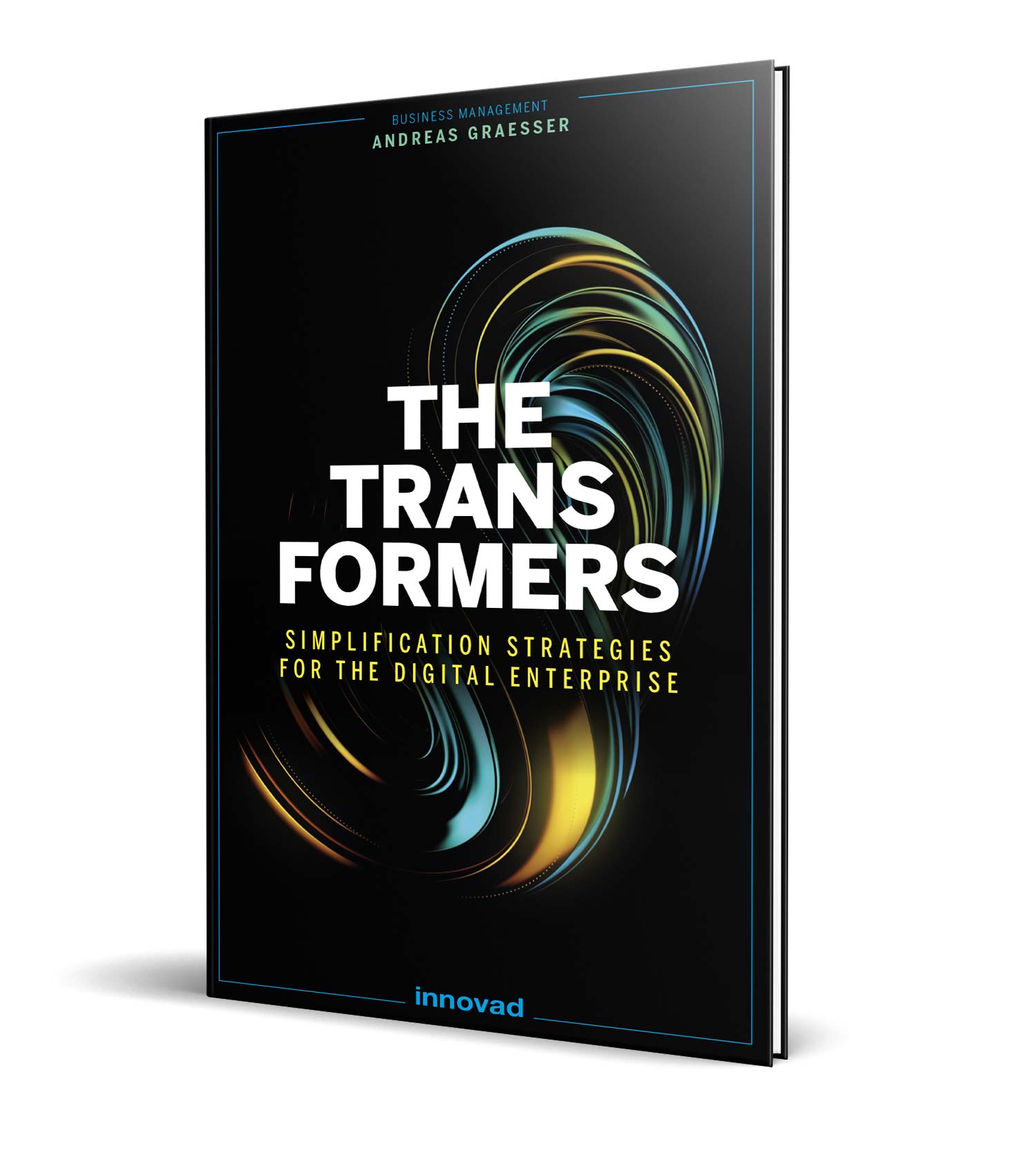 Don't miss this opportunity to read few pages of this exciting book for free.
Just fill out the form below and download the e-book in the shorter version.
Graesser founded his start-up company innovad LLC in 2017. He specializes in Digital Business Transformation services across many industries. Working with his clients to invent and implement usage scenarios for Artificial Intelligence and Machine Learning, Graesser empowers the business leaders to create and manifest their digital visions that are needed to succeed on their business transformation journeys.
Before his entrepreneurial endeavor, Graesser served as Senior Executive for more than 21 years at SAP America, where he managed hundreds of highly complex transformational customer programs in North America, Latin America, Europe, and Asia.
"The Transformers – Simplification Strategies for Digital Enterprises" is Graesser's second book, targeting the business management people with the primary intent to make these business communities thinking about the data as the new oil of the 21st century. Already in 2019, he published his first book, "Run IT – Dominating Information Technology," laying out the details of the Five Pitfalls of Software Implementation.
Download the Book Preview