In contrast to the common problem of migration projects resulting in overspent time and budget with JiVS IMP and the JiVS IMP-Methodology, the original time and budget plan will be met and as compared to traditional solutions, with JiVS 25% to 50% of time can be saved.
In addition, not only is the migration itself implemented quickly but with high data quality, the problem of legacy system operating costs and data access risk due to old components system failure, is also reduced to almost ZERO with the built-in JiVS IMP-History function.
Further, Data Retention Management gets easier and can be handled in an more effective way.
The key benefits of JiVS IMP
Saves up to 50% of migration time & costs
Enables agility in realisation of business demands
Saves up to 80% of the operating costs of legacy systems
Ensures compliance and zero risk of data loss
Manages all legacy data from one single application
JiVS IMP for Data Migration and Application Retirement
The JiVS IMP provides all the software tools you need for data management. Whatever individual applications you have installed, with JiVS IMP you can manage your valuable enterprise data absolutely independently of other systems.
JiVS IMP Migration – Up to 50% Less Costs for Data Migrations
JiVS IMP Migration is a data migration tool that was specially developed for converting IT systems or consolidating single systems. JiVS IMP Migration provides all the tools you need to import data from any source system, to process these (ETL), to create automated test data and to provide the appropriate data format for any kind of target system. Whether you are working with SAP, Baan, JD Edwards or Oracle – JiVS IMP Migration is totally system-independent.
50% less migration costs due to automated processes for data extraction, analysis, clean-up, merging and provision of the data in SAP standard format
Up to 80% less operating costs due to direct disposal of your legacy systems
Direct fast access to non-migrated data via Intranet
Easy provision of the data in various formats (Web Services, mobile business solutions)
Pay what you use: you only pay for the modules you use and not for the entire migration tool
Extensions for JiVS IMP Migration
Encryption
JiVS IMP Data Provider offers integrated encryption/decryption of any data. This enables for example the enhancing of data safety within JiVS IMP Migration projects to run the migration part near- or offshore as well as for ERP System implementation.
Data Quality
With Data Quality powered by Uniserv you can check, correct, and update all address data from around the world.
JiVS IMP History – Reduce your Operating Costs up-to 80% by Application Retirement
JiVS IMP History is the tool used for application retirement, for example after data migration. Archiving of legacy data, is required by law and is imperative. Data has to be available for up to thirty (30) or more years in order to clarify product liability issues or to satisfy audit requirements.
predefined business objects
Retirement of every kind of legacy application such as SAP, Axapta, Lotus, JD Edwards, Oracle, Siebel, BaaN, Navision, Database, Mainframe, AS/400, Documents and others
Fast implementation through automated data transfer and over 700 predefined business objects
Up to 80% reduction in operating costs through elimination of legacy systems
Faster and, easier access to the historical data, up to 30 years or more
JiVS IMP History is the single application to maintain all of your legacy data by keeping the content and context alive
Centralized access and control of all legacy content
Easy traceability and auditability of data usage
Defined ownership for legacy data
Full control of the life cycle of the legacy data within JiVS IMP History
Fulfilment of the internal policies and external regulations
Protection of sensitive data (theft prevention)
Extensions for JiVS IMP History
Encryption
JiVS IMP DataProvider Encryption offers integrated encryption / decryption of any data. This allows the enhancing of data safety within JiVS IMP History.
Retention & Storage Management
JiVS IMP DataProvider offers integrated retention and storage management of any data. No longer active data can be historized to JiVS IMP History, and then controlled through retention management. This allows controlled, selective destruction of data, independent of its origin. This also reduces data volume and ensures that companies are compliant at all times and able to provide information if required to do so.
Smart Document Archiving
With JiVS IMP DataProvider Document Archiving capabilities you can build a common data model for your unstructured data, and store your company knowledge in a central document repository. JiVS IMP DataProvider Document Archiving provides powerful search functionalities such as attribute and full-text, allowing the user to find the right document very efficiently. Furthermore, JiVS IMP DataProvider Document Archiving allows you to integrate any third party imaging tools such as OCR, rendition, stamping and others.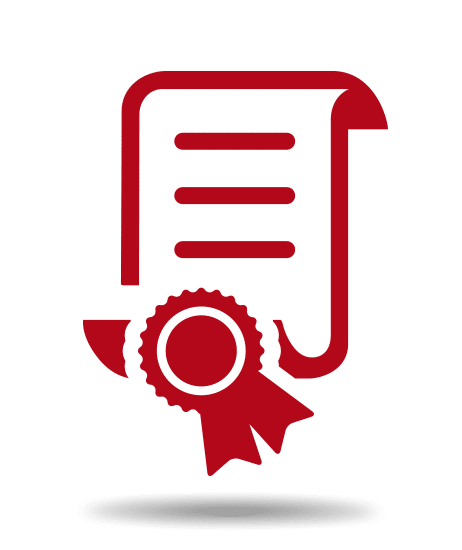 "JiVS IMP has passed the Certification regarding IDW PS880"
This certification verifies that JiVS IMP meets the requirements regarding commercial and tax law. Accordingly, the JiVS IMP software fulfils the requirement criteria for regularity and security, which are seen as key to auditability. The following main areas of the JiVS IMP software have been tested:
Unalterable storage of data
Completeness of data transfer
Configuration meets compliance requirements
Accessibility of stored data and documents
GoBD confirm data access (especially Z3 export)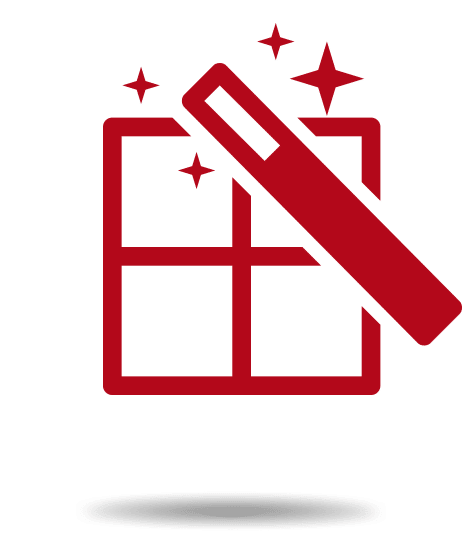 Gartner: "We believe that JiVS IMP is ideal for Application Retirement"
JiVS IMP is listed again in the Gartner Magic Quadrant for Structured Data Archiving and Application Retirement (SDDAR) and has made a big step in the right direction! Especially so, given that Gartner has very strict admission criteria, this inclusion is a manifestation of quality and recognition. With our product JiVS IMP History, we provide a highly efficient solution in the application retirement area for the replacement of SAP and any other kind of Application to our customers.
JiVS IMP Broker – Automated Provision of SAP Data
JiVS IMP Broker is a handler of SAP data allowing automated export from SAP and provision of the data in the target format for importing to the target application. The entire process from exporting to the load to the target application is fully automated and runs under control of the JiVS IMP Platform.
Automated or triggered provision of SAP data to any kind of target application
Selection of the SAP data according to predefined business views/scenarios
Transformation of data from SAP to the format of the target application
Central configuration of the data provision and data transformation process
Safe data handling with audit compliant protocol
Please note that the JiVS IMP Broker is under construction and its availability is scheduled in the near future. For more details please contact us.
JiVS IMP SAP Data Extractor – Automated provisioning of SAP data
With the JiVS IMP SAP Data Extractor you can easily provision every kind of SAP data without writing a single line of code. The provisioning of SAP data has a lot of use cases and is supporting the migration to S/4HANA, loading data to Cloud or mobile applications, implementing IoT or IIoT scenarios and bid data applications.
For the extraction of the SAP data you can apply different kinds of rules and filters, allowing you to select only the data you need (for example all material master from a particular plant). Another feature of the JiVS IMP SAP Data Extractor is to transform proprietary SAP tables (pool or cluster table) into a readable format, and also to read and export data from SAP ADK files.
Fast and automated extraction of every kind of SAP data to a neutral and readable format
Easy implementation due to configuration of the extraction rules and no need to develop individual programs
Over 700 predefined business objects describing the SAP extraction objects on table and filed level
Scheduling of the SAP data extraction jobs and possibility to run jobs periodically and automatically
High data quality due to harmonized data output format generation
Guaranteed Success for Every Project
The JiVS IMP Methodology is the foundation for the success of our projects. It is supported by the JiVS IMP in every individual use case. Up to now, JiVS IMP Methodology has been developed over the last 20 years, and will be enhanced and optimized with each additional project.
The basic ideas of JiVS IMP Methodology seem simple at a first glance but for that very reason, are even more effective:
As opposed to conventional methods, with the JiVS IMP Methodology, we do not simply transfer all existing data but tidy them up at the same time. The whole procedure can be compared to moving house: We don't just move the cardboard boxes from A to B but take the opportunity to do a thorough clearing-out at the same time.
Once we have completed our work, you get absolutely top-quality data at your disposal. In the long run this saves more time, effort and costs than any other migration procedure.
Join us for free webinars – all live and on-demand – featuring best practice solutions, business and industry experts, customers stories and partners. Upcoming Webinars:
Lotus Notes Decommissioning
Get More Insights
Drop us a line at anytime, and one of our employees will respond to you as soon as possible