JiVS is available in two product lines:
JiVS Information Management Platform (IMP)
JiVS IMP is the latest software offering from Data Migration International. It is a tailor-made solution for different use cases and offered in editions. It helps to manage the entire lifecycle of company data independently of systems and applications. The platform for information management can help with the migration, historization and provision of data and information.
JiVS IMP is the only information management platform to provide:
Data unload at the push of a button
2000 predefined objects (SAP and non-SAP)
Certified platform leveraging latest technologies
Multiple cloud servers/databases
Open platform for Artificial Intelligence, Application Programming Interfaces, Internet of Things, Big Data, etc.
Retention Management for GDPR
JiVS IMP is an end-to-end solution from data load to data deletion. It is a specialized solution for data migration, application retirement and retention management. JiVS IMP provides all the components for data management. Whatever individual application you have, with JiVS IMP you can manage your valuable enterprise independently from other systems.
25% Lower TCO
JiVS IMP reduces costs and increases a company's agility not only before and during, but also after the migration. SAP S/4HANA or SAP C/4HANA stay lean and agile, and business scenarios such as mergers and acquisitions are as easy as pushing a button.
50% Lower Migration Costs
Only relevant and recent data and documents have to be migrated to SAP S/4HANA or SAP C/4HANA. With JiVS IMP, the data volume in operations can be reduced by 75%. This generally reduces migration costs by 50%.
Decommissioning of Legacy Systems
JiVS IMP stores legacy data and documents with their business context. Consequently, customers can completely decommission and dispose of legacy systems. This allows them to start the race towards SAP S/4 HANA or SAP C/4 HANA from the pole position.
80% Lower Operating Costs
In general, JiVS IMP reduces operating costs by 80% compared to the continued operation of legacy systems. Over 1,000 implementations worldwide prove it, and our over 20 years of experience allow us to deliver projects on time and within budget.
100% Legal Security and Access to Information
Regulations as GDPR, CCPA or others make deleting personal data mandatory. However, many legacy systems cannot comply with this requirement – but the JiVS IMP platform certified by auditors can. This means 100% legal security with 100% access to information.
One Platform for Many Legacy Systems
JiVS IMP supports more than 2,000 business objects as well as various databases, ranging from SAP to non-SAP systems. This means simplicity instead of complexity, a central platform and interface instead of multiple legacy systems.
Multi-Cloud
As a Java-based platform, JiVS IMP supports a wide range of cloud offerings, ranging from Google Cloud Platform to Amazon Web Services and Microsoft Azure. JiVS IMP also offers interfaces of all common database platforms, including SAP IQ.
Ready for Big Data
Future digital scenarios such as IoT, AI or Big Data analytics can only realize their full potential if legacy information is also included. JiVS IMP is therefore the perfect solution – whether based on SAP IQ or third-party databases.
JiVS component software (History, Migration, Broker):
The solution was released in 2005, thus it is a fully tested, reliable, and proven software for decommissioning old systems. The component software JiVS History will be continued and maintained in the future. For specific projects such as the change to SAP S/4 HANA we recommend our new product JiVS IMP.
The components JiVS Migration and JiVS Broker, which were used for project deployments, are no longer offered, but their functionalities are now provided by JiVS IMP.
Encryption
JiVS Encryption offers integrated encryption / decryption of any data. This allows the enhancing of data safety within JiVS History.
Retention & Storage Management
JiVS offers integrated retention and storage management of any data. No longer active data can be historized to JiVS History and then controlled through retention management. This allows controlled, selective destruction of data, independent of its origin. This also reduces data volume and ensures that companies are always compliant and able to provide information if required to do so.
Smart Document Archiving
With JiVS Document Archiving capabilities you can build a common data model for your unstructured data and store your company knowledge in a central document repository. JiVS Document Archiving provides powerful search functionalities such as attribute and full text, allowing the user to find the right document very efficiently. Furthermore, JiVS Document Archiving allows you to integrate any third-party imaging tools such as OCR, rendition, stamping and others.
SAP Data Extraction
With JiVS SAP Data Extractor you can easily provision every kind of SAP data without writing a single line of code. The provisioning of SAP data has a lot of use cases and is supporting the migration to S/4HANA, loading data to Cloud or mobile applications, implementing IoT or IIoT scenarios and big data applications.
For the extraction of the SAP data you can apply different kinds of rules and filters, allowing you to select only the data you need (for example all material master from a plant). Another feature of the JiVS SAP Data Extractor is to transform proprietary SAP tables (pool or cluster table) into a readable format, and to read and export data from SAP ADK files.
Fast and automated extraction of every kind of SAP data to a neutral and readable format
Easy implementation due to configuration of the extraction rules and no need to develop individual programs
Over 700 predefined business objects describing the SAP extraction objects on table and filed level
Scheduling of the SAP data extraction jobs and possibility to run jobs periodically and automatically
High data quality due to harmonized data output format generation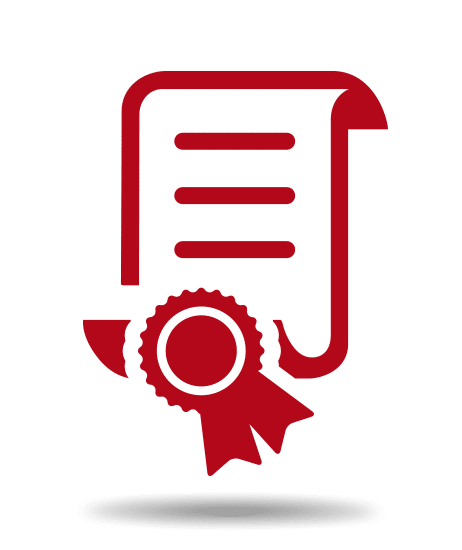 "JiVS has passed the Certification regarding IDW PS880"
This certification verifies that JiVS meets the requirements regarding commercial and tax law. Accordingly, the JiVS  software fulfils the requirement criteria for regularity and security, which are seen as key to auditability. The following main areas of the JiVS software have been tested:
Unalterable storage of data
Completeness of data transfer
Configuration meets compliance requirements
Accessibility of stored data and documents
GoBD confirm data access (especially Z3 export)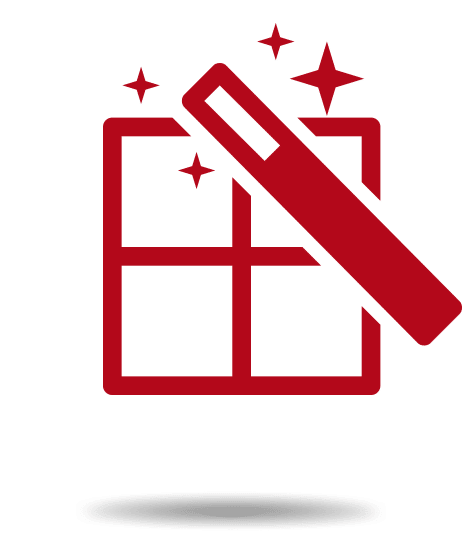 Gartner: "We believe that JiVS is ideal for Application Retirement"
JiVS is listed again in the Gartner Magic Quadrant for Structured Data Archiving and Application Retirement (SDDAR) and has made a big step in the right direction! Especially so, given that Gartner has very strict admission criteria, this inclusion is a manifestation of quality and recognition. With our product JiVS History, we provide a highly efficient solution in the application retirement area for the replacement of SAP and any other kind of Application to our customers.
Guaranteed Success for Every Project
The JiVS Methodology is the foundation for the success of our projects. It is supported by the JiVS platform in every individual use case. The JiVS Methodology has been developed over the last 20 years, and will continue to be enhanced and optimized with each additional project.
The basic ideas of the JiVS Methodology seem simple at a first glance but for that very reason, are even more effective:
As opposed to conventional methods, with the JiVS Methodology, we do not simply transfer all existing data but tidy it up at the same time. The whole procedure can be compared to moving house; we don't just move the cardboard boxes from A to B but take the opportunity to do a thorough clearing-out at the same time.
Once we have completed our work, you get absolutely top-quality data at your disposal. In the long run this saves more time, effort, and costs than any other migration procedure.
WANT MORE INFORMATION ABOUT JiVS?